Welcome fellow prospectors! This site is dedicated to our hobby and finding more GOLD! This classifier was designed to SAVE YOUR BACK and move more material. Never stoop, squat or SHAKE A BUCKET AGAIN!  Enjoy the site and videos.   We know you'll FIND MORE GOLD using the "Earthquake".

The "Earthquake" vibrating  bucket classifier is extremely effective for screening both desert and river material.  The classifier is built with a UV and water resistant coating. 

As your back well knows, the secret is to MOVE MATERIAL.  The "Earthquake" will classify a 5 gal. bucket of dry or wet material in 3 to 5 minutes,  and no stooping, bending or bucket shakin'! 

Even the kids get involved!

This is the "Earthquake" in action.  These are all un-edited videos.  We are prospectors, not movie producers!

In these videos, we are stacking 2 Keene classifiers.  A #2 (1/2") on top and a #4 (1/4") below. 

The "Earthquake" Advantage

Use 'bucket' classifying screens that you already own

Screened material falls into a 5 Gal bucket below or onto the ground

High volume processing rate

12 volt, low amperage, variable speed system

Wet classifying with optional water kit

Portable, sturdy and durable

*****INTRODUCING*****

THE AFTERSHOCK PORTABLE VIBRATING  CLASSIFIER

Meet the "little brother" of the Earthquake.  The
AFTERSHOCK
is the answer for those of you asking for something more portable and packable.  The motor and hardware are the same
Heavy Duty
components that are in the Earthquake.  The electronics provide the same speed adjustability.  If your claim is off the beaten path, the
AFTERSHOCK
is the classifier for you! 
IN STOCK READY TO SHIP
Click "Tell A Friend" to share this site.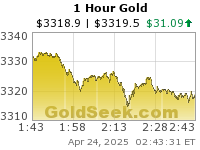 In Stock - Ready to Ship

BBR Prospector Mfg

Manufactured in Bakersfield, CA  USA

Phone: (661) 213-7504

In just a few minutes of "Earthquake" classifying, you can have several buckets or piles of classified material. 

Cleans the rocks thoroughly.  Capture ALL of your gold, don't let it roll off the grizzly.

The experts agree:

Classification is the KEY to fine gold recovery.

COMING SOON

This is what we are working on - Tell us what you think

The EARTHQUAKE is THE machine for fine gold recovery.  Easily classify all the way to -100 mesh.  If the particles aren't the same size, they won't separate.  Look how easy it is.